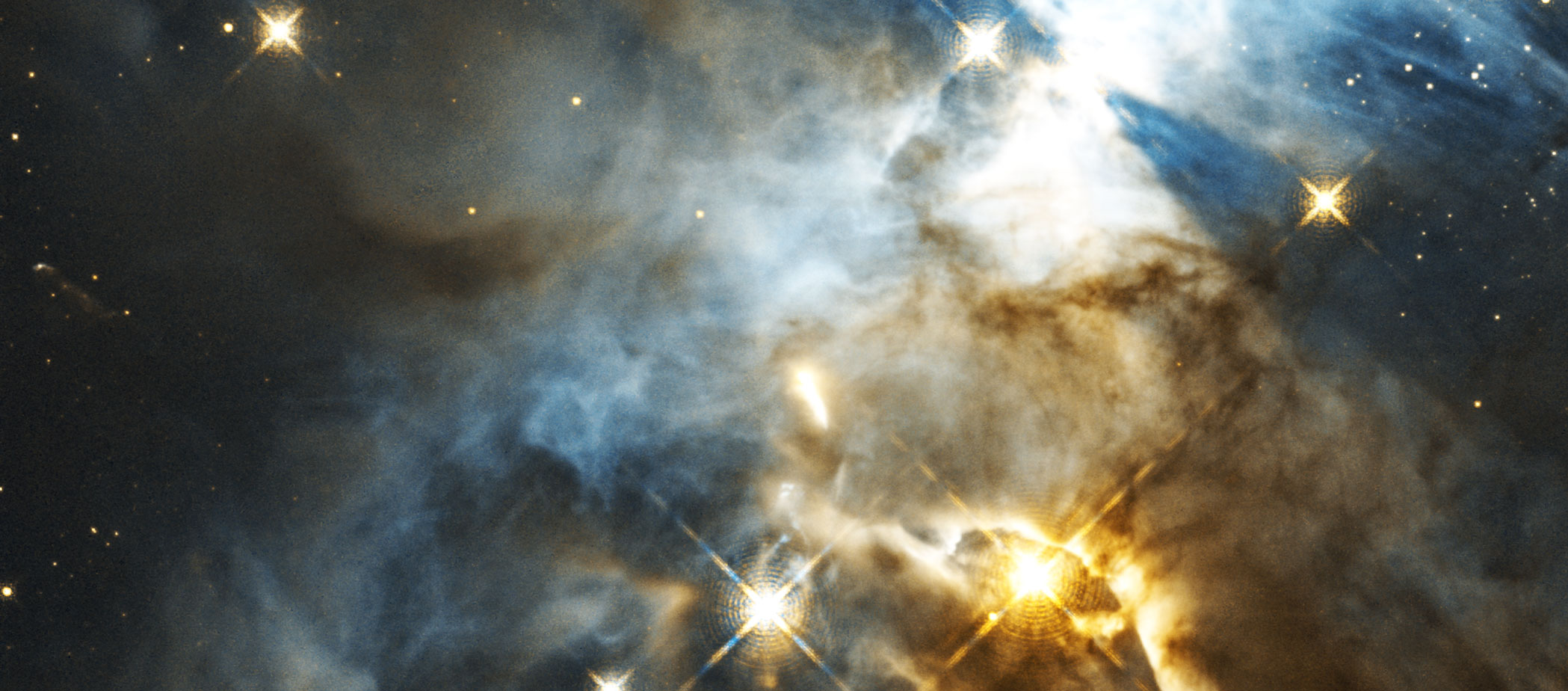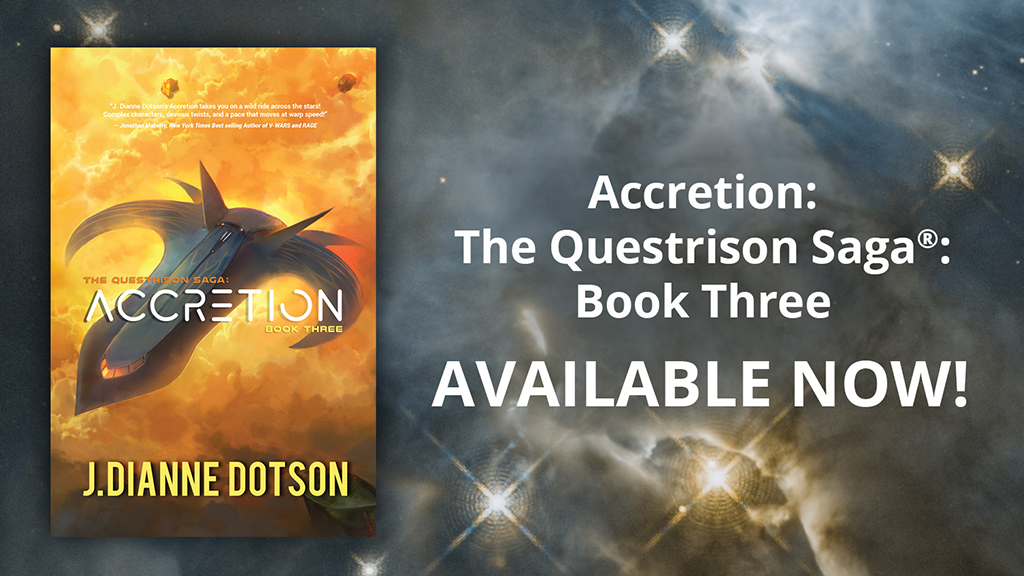 ANNOUNCING
Accretion: The Questrison Saga®
: Book Three
Chaos in the galaxy. A gathering of forces, heroic against malevolent. A race to save or ensnare all civilizations from cataclysm and great evil. In this third installment of The Questrison Saga®, Galla-Deia and her team of humans and aliens must recruit telepaths to end the catastrophic Event.
With refugees fleeing disaster and interstellar communications disrupted, trust in the galactic government falters. Destructive Paosh Tohon feeds upon the suffering caused by the Event, ever seeking its own telepathic forces to extend its reach. The heroes called Questri must draw upon latent powers and rely on both new and familiar allies to stop a galactic apocalypse.
from your favorite bookseller or online retailer
Print ISBN: 9780999408261 · Ebook ISBN 9780999408278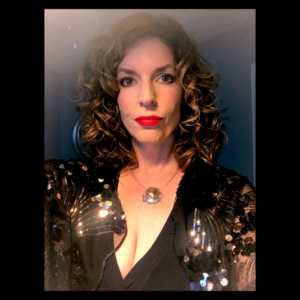 J. Dianne Dotson
J. Dianne Dotson dreamed up other worlds and their characters as a child in the 1980s in East Tennessee. She formed her own neighborhood astronomy club before age 10, to educate her friends about the universe. In addition to writing stories, she drew and painted her characters, designed their outrageous space fashions, and created travel guides and glossaries for the worlds she invented. As an adult, Dianne earned a life science degree and spent several years working in research. She published Heliopause: The Questrison Saga®: Book One in 2018, and its sequel Ephemeris: The Questrison Saga®: Book Two in 2019. Accretion: The Questrison Saga®: Book Three arrives in 2020. Dianne is also a science writer, short story writer, and watercolorist. She lives with her family.