Today would have been my Dad's 89th birthday. I had planned to publish this not long after his death in May 2020. But my brain broke along with my heart, and so it has taken until now to do so.
My father was Cecil Fred Gammon. He went by the name of Fred. But to me he was Daddy as a young girl, and Dad as an adult. And he was superlative in so many ways.
Dad was born in rural Greene County, Tennessee. An only child, his parents divorced when he was about a year old. He grew up through the Great Depression, and like many of the "Silent Generation" he stuck to hard work and never involved himself much in the drama of any current events of the day. He eventually moved to a bigger city, and he met my mother, Janice, who lived across the street from him.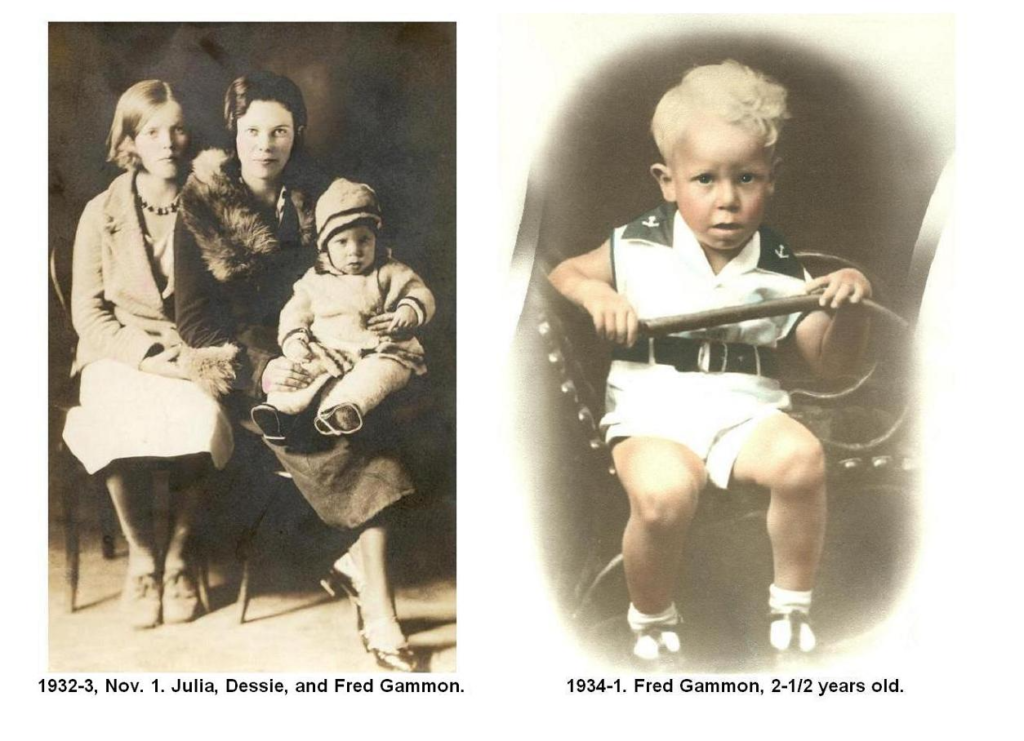 Dad served in the U.S. Navy during the 1950s, and that's where he learned about sailboats and got the itch to have his own one day. I have many fond memories of being a passenger on his main sailboat on the lakes of East Tennessee, growing up. It was first named Valkyrie, for Dad was quite fond of Wagner's Ring Cycle, and gave it a nod. He later renamed it Victoria. In the late 1950s, Dad explored Europe.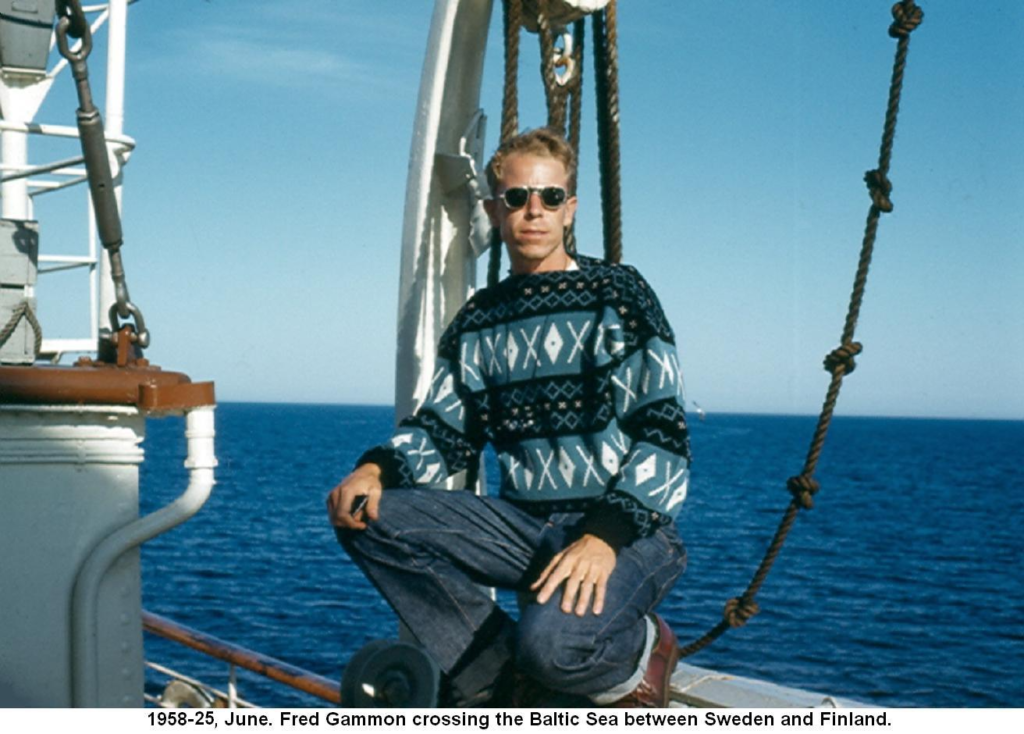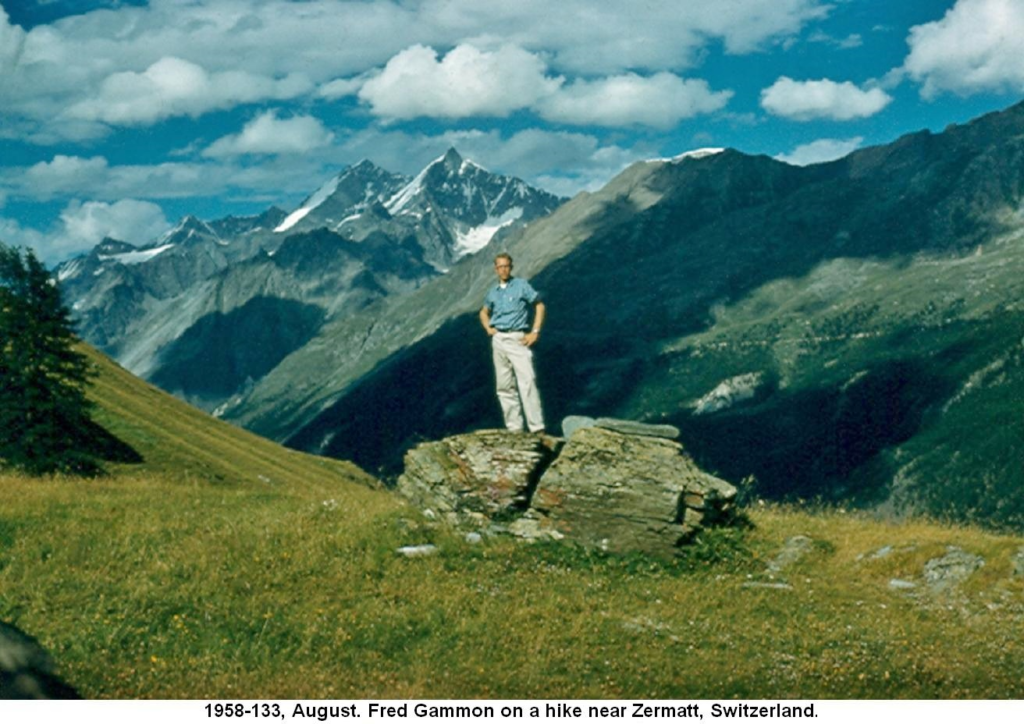 Dad worked mainly at a chemical company, up until his retirement. He was a mechanic there. Once, he got his fingers stuck in a machine, and unfortunately parts of those fingers were chopped off. That didn't stop him, though. He would have made a fine engineer, for he could machine and design anything and make it.
That was Dad in a nutshell: he came up with a plan, and he made it happen.
When I was growing up, Dad taught himself to paint oil paintings. They often had a beautiful mountain or lake in them. Since he was a world traveler, he had some favorite locations, and the Swiss Alps stood out. So, you can see their influence on his work.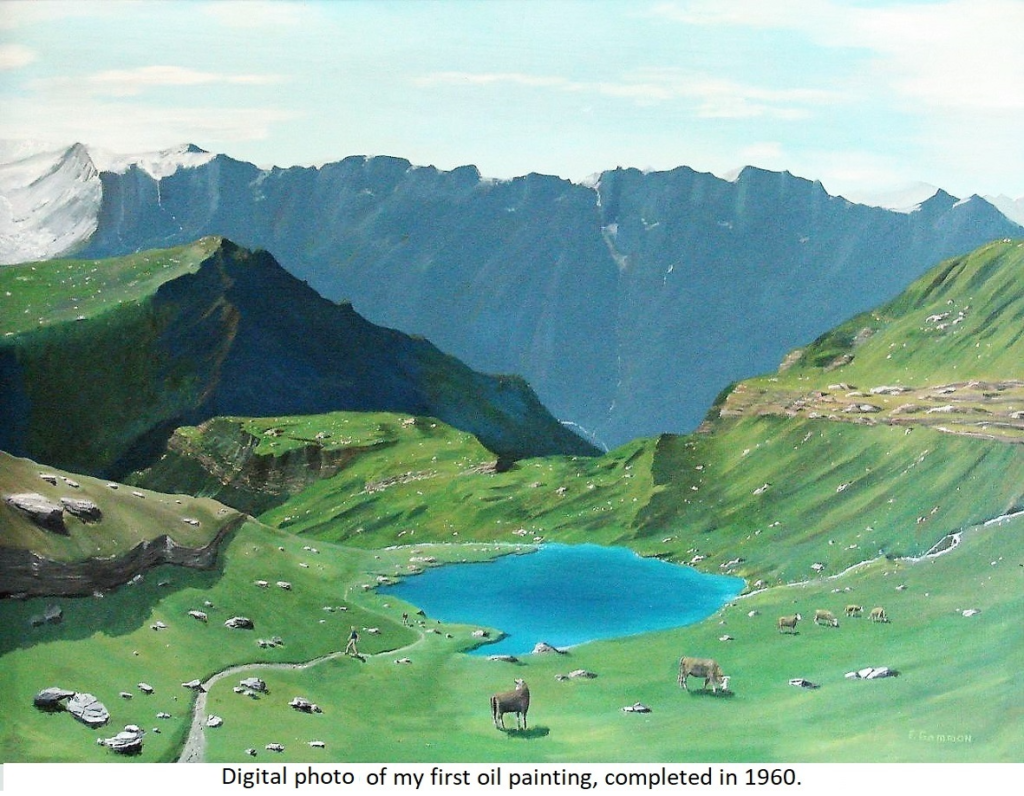 He painted one just for me, made to look like beloved East Tennessee, with all the things I loved: rainbows, thunderstorms, farms, animals, a big tree for climbing, a stream, roses, and he even painted my first name, Jennifer, into the scene. See if you can find it!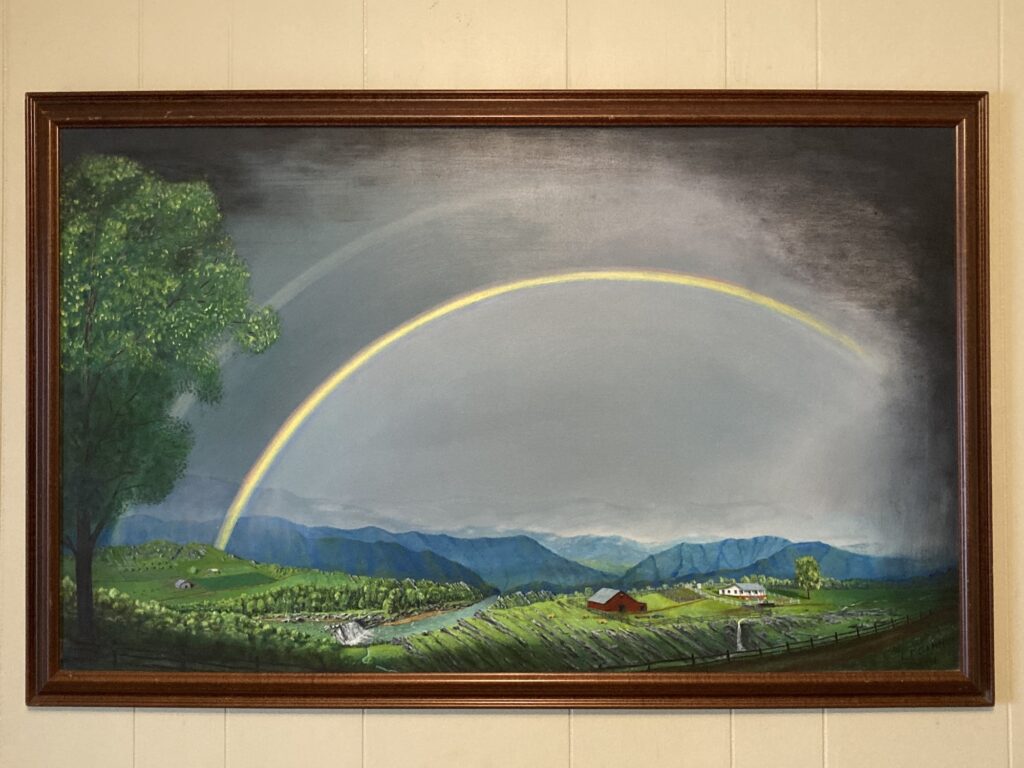 My Dad was the ultimate bucket list man. He wanted to see the tallest, shortest, biggest things, all the Guinness record items he could. And he did see quite a few. Because I was a rock hound, he would bring me back some rocks from his around-the-world journeys.
He was also featured in the local newspaper for his epic attempt to travel the course of the Tennessee River. He didn't quite make it due to equipment failure, but the attempt still gave him a sense of accomplishment.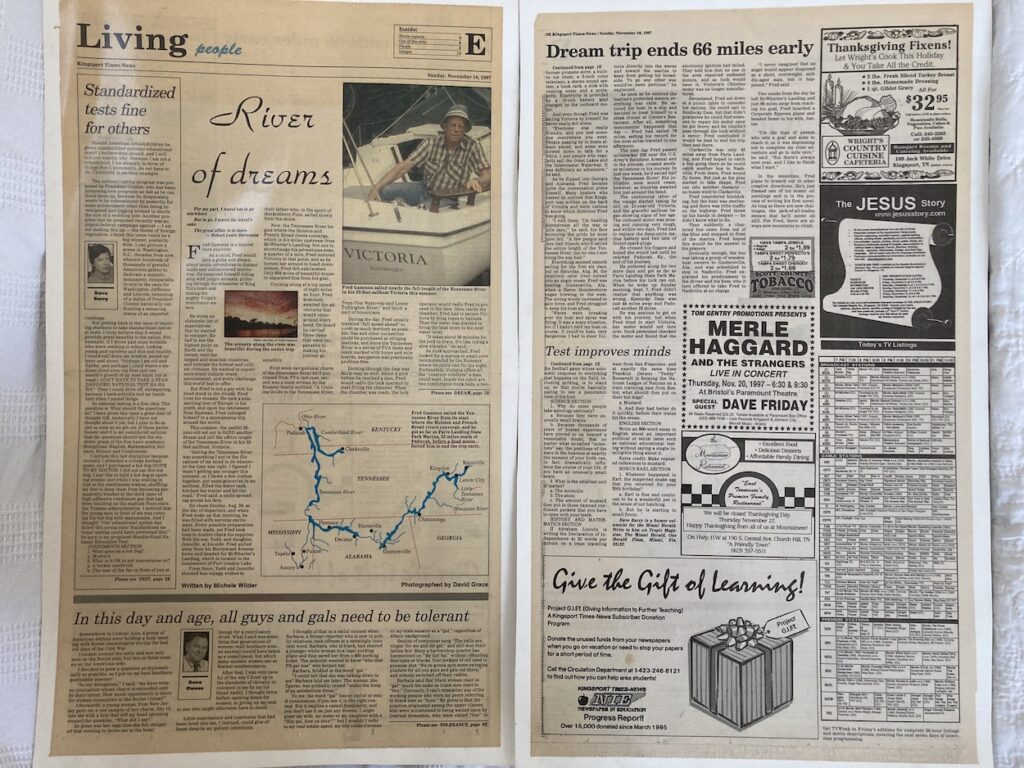 Dad is the first person who taught me about astronomy, mythology, geology, botany, and so many more things. I inherited his curiosity, and his independent nature. He was proud of all of us kids, and we each are unique with our own talents. He also adored his grandchildren. You can definitely see part of him in them as well.
While I was figuring out what might make me happy in life, I stumbled most often in relationships. One morning, I was visiting, and we were both up early and having coffee at the kitchen table. I was bemoaning my latest disaster, and he said, "What hurts you, hurts me." That stuck with me until I also became a parent, and I recognize clearly what he meant, because when you love someone so completely, all you want for them is to be happy.
Dad celebrated my accomplishments in science, art, and in writing. He was incredibly excited about my books. An indie author himself, he wrote novels, novellas, poetry, and limericks. These were never made for broad distribution. He also wrote a memoir. It was great fun to talk to Dad about writing, and geek out together over my astronomy-related book titles. Not long before his death, he asked me what the title of Book Four was. I don't announce titles publicly until it's preorder time, but I gave him the title. Given the pandemic, I knew I probably wouldn't get to see him anytime soon, and I wanted again to share in the stories.
My last picture of me with my Dad was when I visited in 2018. Here we are with a copy of my first book, Heliopause. He enjoyed it and its sequel, Ephemeris. I was impressed he read both, considering he only had one fully functional eye by this time.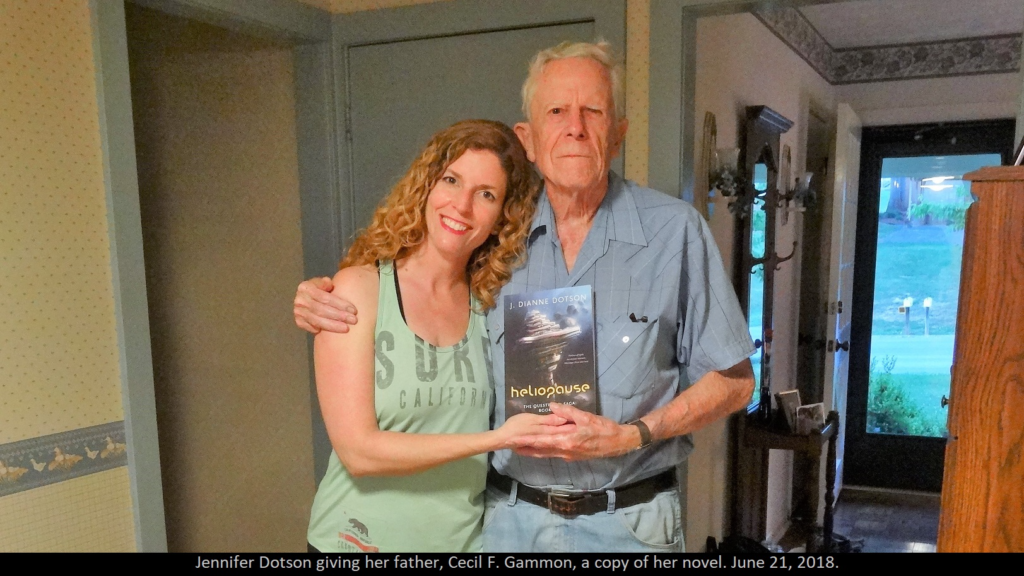 I had sent him a copy of the third book, Accretion, a couple weeks before he died. He had begun to read it; I will never know how far he got. This is the last photo of my parents Janice and Fred together before he died.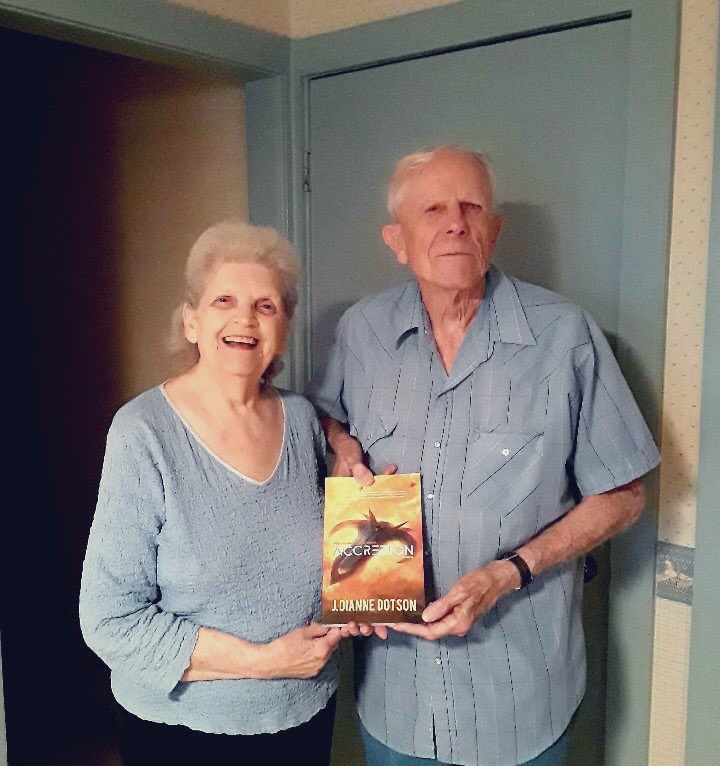 The shock and pain from receiving news of his death still reverberates through me over seven months later. Grief is an ambusher. You can have a sunny day, and grief will fork down from the heavens in a bolt of raw, searing anguish. Anything might trigger it. I tread more carefully than I did before.
Every day I think, "Dad would've loved this," or "I wish I could share this with Dad," and maybe that won't ever go away. But maybe that's also how I honor him moving forward. I keep striving and searching and looking for the superlatives that matter in my own soul. And maybe now, since I can't share them with him, it's time I shared them with all of you.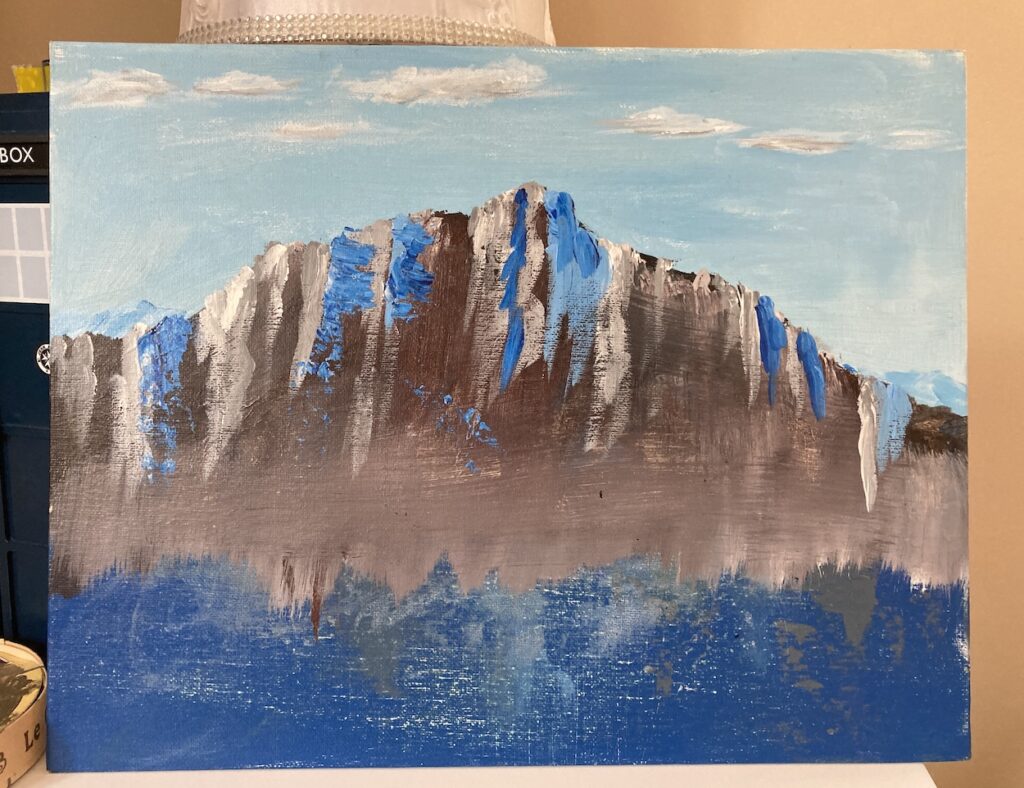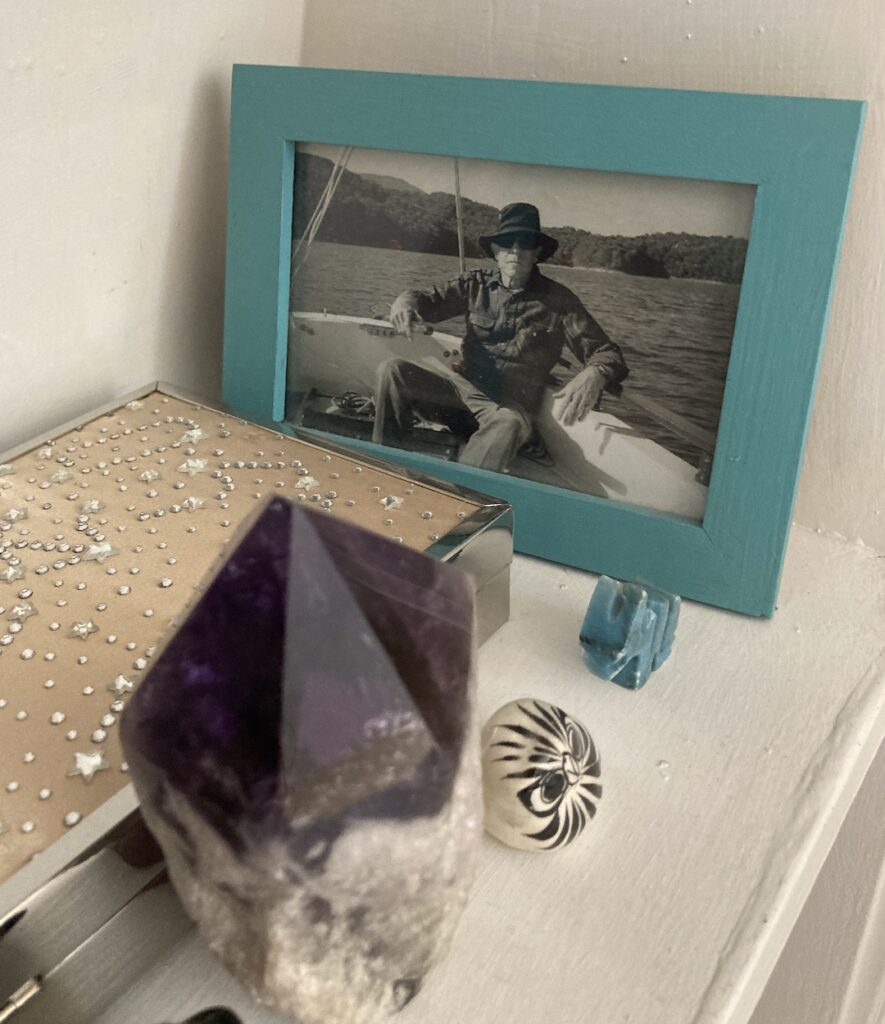 Dad was truly the author and artist of his own story. Now he's sailing into the infinite, and I hope a strong wind fills those sails, so he can find the best and brightest and most remarkable things out in this big Universe. Ad Astra, Dad.