What a difference a year makes! 
Today I'm 46. In the past year I've been to several conventions and had book signings in other cities. I moved there-and-back-again. I dealt with months of a leg injury, which I've finally recovered from. Also I published my second novel Ephemeris and finished the third, started other manuscripts, and wrote several short stories. 
Most wondrous: I watched my older child grow taller than I am, and marveled as my kids proved that they're happy and enjoying life and doing great in school. I've bonded more with my siblings and parents. I've come full circle in my trip around the sun from a turbulent time to one of peace. 
Every night I give thanks for the many blessings I have. Any mistakes I make, I vow to fix, if it's in my power to do so. I realize how fully in middle age I am, and I love it. I would not return to my 30s or 20s or any other decade. I'm comfortable NOW.
There are many goals I have to check off. This year I'm doing something different, though. I'm taking it week by week. I think the injury taught me to do that, because it was unclear how long it would take to heal. Normal plans became myths, and I had to restructure fitness and travel. You take health for granted when things are going well. 
So as I look ahead, I'm planning out only through the summer. That way I don't project things too far out, when too many variables can enter the equation. 
In terms of life on general, I'm taking my Aunt Anne's rule of thumb to heart about a lot of things right now too: "Is it going to matter in five years?"
I think if we all stop to ask ourselves that, we need to pay very close attention to why we might answer "yes". But the hardest part is asking it to begin with. It's easy to get caught up in small things that don't matter in the grand scheme of life. 
One thing I've learned to appreciate in the past year is finding my tribe in the working world. Now that I write for non-fiction business as well as advancing my fiction, I'm making stronger friendships with like-minded people. Writing is like oxygen for me. But it also pays the bills, and advancing my work and skills has become paramount and gratifying. Forging connections in my work is just icing on my birthday cake, if you'll forgive the expression. It IS cake day!
It's also satisfying to return to art. I'm still figuring out what I want to do with my art, from the business side of things. But as a lifelong hobby, it's great to be back drawing and painting. Having sold my first painting in years this winter, and having received interest in my current art projects, I feel confident there is a market for prints or cards. 
But today is really about gratitude. It's about my dear family and the friends who have stuck by me through thick and thin, who really know and love me. I'm fortunate my parents are still here, cheering me and my terrific three siblings on. I'm blessed to have nieces and nephews, aunts and uncles, cousins, friends from childhood, new friends, and so many great people around the world connecting with me through social media and stories that I write.
There are more stories to tell in the year ahead, more pictures to paint, more road trips, more friends to make. There are more chances to help others, always. And there are no dull moments! 
But I like that. That's a good journey to take around the sun again. I'm glad to share this blue marble of our spaceship Earth with you.
Ad Astra!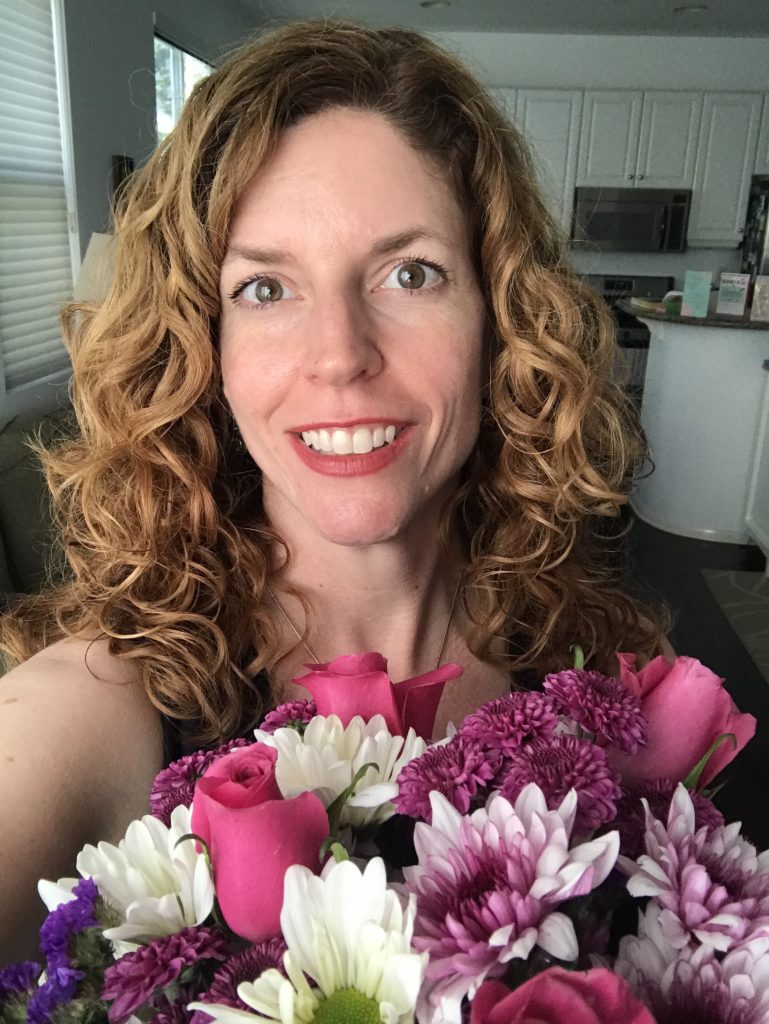 Image Credit: Photo of J. Dianne Dotson on February 20, 2020. Copyright J. Dianne Dotson 2020