Today's Art for Heliopause post is a double feature! You may have already met Veronica via the beautiful print by Carter Allen. Now William Salas, who brought us Forster and Medic, is here with his version of Veronica…and Gibbons!
Veronica is the AI of Gibbons. But today I'm going to focus mostly on Gibbons himself.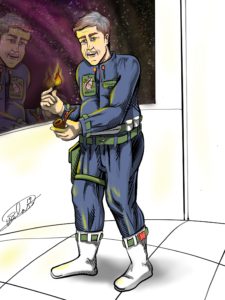 Dunstan Gibbons is a man in his late fifties, and has worked at Mandira Research Station for several years. He is a man of many facets. He is by turns the quintessential English gentleman, a confidant to Forster, and he is a connoisseur of fine Scotch…something that takes effort to obtain that far out into space.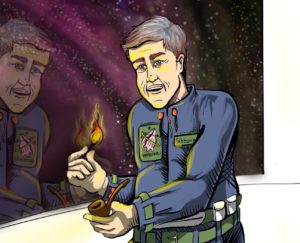 Will has imagined Gibbons here with a pipe. Gibbons enjoys antique implements and books. Yet he is lonely. To keep him company, he has fashioned his AI into more than just a scientific instrument that helps him with work. He calls his AI Veronica.
While not encouraged by the station management, Gibbons has made his Veronica AI capable of projecting a beautiful woman. He also addresses her as Veronica. This surprises Forster.
Forster at first does not realize all that this AI is capable of. He does sense on some level, though, the loneliness that Gibbons feels. Gibbons is a haunted man, clinging to his memories.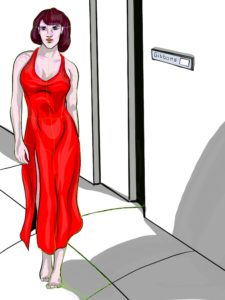 But Veronica is there to help him. Or is she?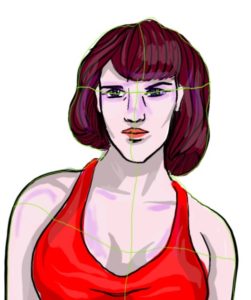 I love that Will has taken my text and brought his imagination into play once again, conceiving Gibbons and Veronica. You can see more of Will's art at his website or on his Instagram.
Image Credit: Gibbons and Veronica from Heliopause: The Questrison Saga: Book One.  Art by William Salas Copyright 2019.