It is now mid-October, and so I have visited and returned from England over a month ago. I am currently preparing to fly there again to visit Gareth L. Powell and to participate as a panelist in BristolCon, in Bristol, England. So, I am in a unique position in which to write a series of posts about my September trip to the U.K., having the lens of experience and quite a bit of renewed hope in the Universe. More on that later…
Travel Risks
I preface these travel posts by saying that I took significant risks to take this journey. Obviously, the pandemic was in and of itself the greatest risk. But I followed to the letter the requirements of both the U.S. and the U.K. for travel abroad. NOTE: travel requirements change constantly, and I am only recounting what was needed for this trip. At the time, in September 2021, I needed to have a negative Covid-19 test within 72 hours of my flight to England, and then another negative test by day 2 of my stay in England, and yet another within 72 hours of my return to the U.S. On top of this, I had recently received my third vaccine in the form of a booster. Because I am a redundancy queen when it comes to travel and planning, I ended up taking 6 Covid tests in the duration of the pre-travel and travel period. Fortunately, these were all negative.
On top of this risk, my great anxiety reared its head. I had not flown in 15 years, and at that point had come to loathe flying, as it triggered much anxiety for me back then. But I am not the same person I was back then, and I had other issues that threatened to derail the trip, most notably my Eustachian tube dysfunction. This led to a botched eardrum procedure a few days prior to travel that traumatized me. I ended up needing some special medications to keep my sinuses clear and prevent any problems with pressure issues on the flight. And fortunately, these all worked. As for the anxiety, well, something rather incredible happened.
An Unexpected Treasure
You see, I had never flown abroad. The first time I had ever got a passport was in late 2019, a time of much turmoil for me personally (as well as a leg injury and other health issues). But I was optimistic, and I had decided it was time for me to plan to travel internationally the following year. But the following year was 2020. And as we all know, everything changed then. And while my father had traveled many times around the world, I had not, and I feared I might miss my chance. But I knew I had to wait. And wait. And wait. I relocated twice in the interim and dealt with the inner ear situation. Once I decided to buy tickets to England (more on that in a bit), I knew I had to face the anxiety.
On the evening of my trip from LAX Los Angeles to Heathrow in London, I tweeted I was on my way to the airport. A friend of mine (AND Gareth's!) messaged me to say he was going to the airport as well. I thought, Oh thank God, someone I can hang out with before I take this flight. A bit later, the friend messaged again and said, "Wait, we're on the same flight, aren't we?" And I was like, no way. But indeed, we WERE! And then a huge part of me just relaxed. I would be flying with a friend on the flight, who had taken such flights many times. There is even more to this story concerning this friend, myself, and Gareth, but that amazing tale can wait.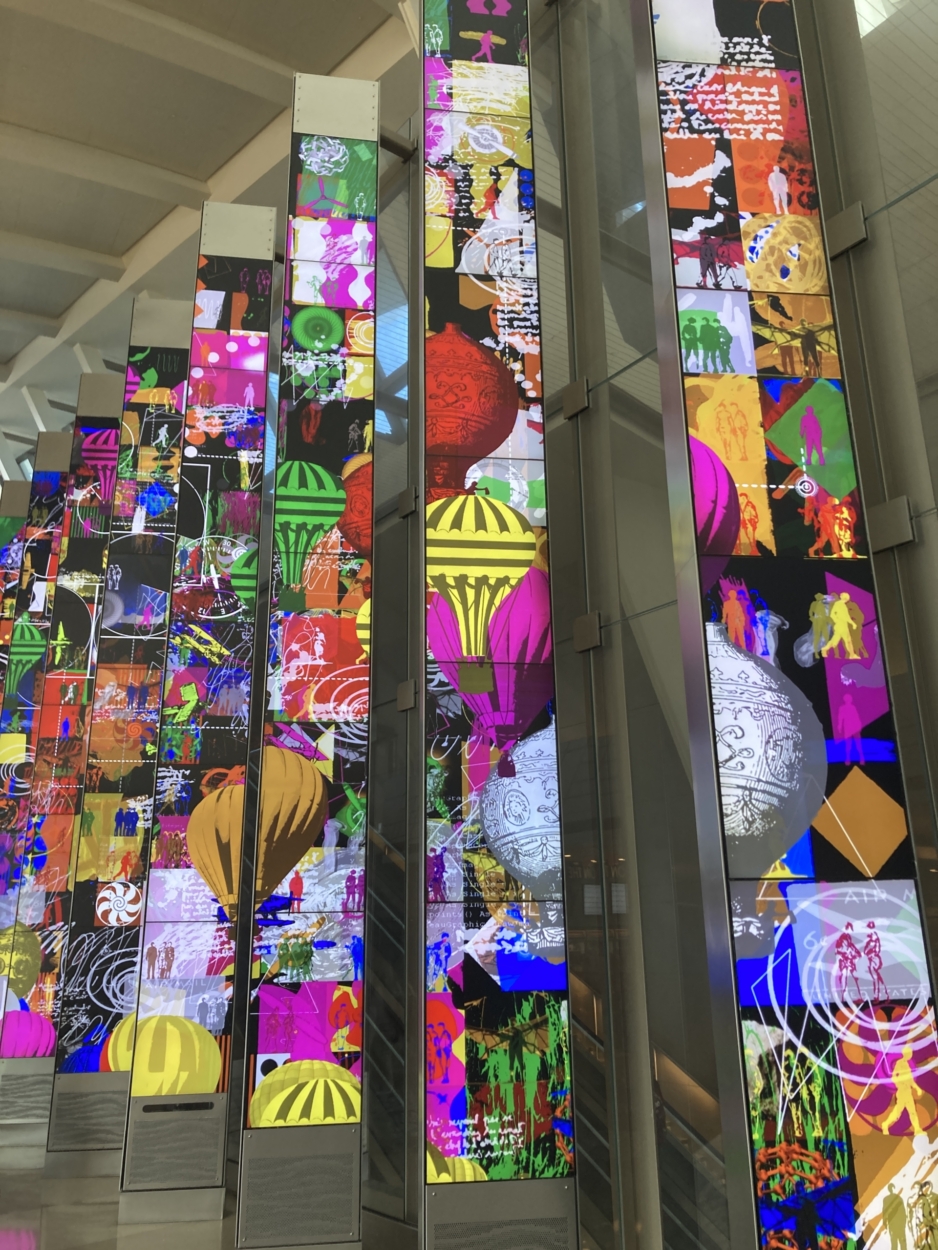 The Hail Mary Pass
As for buying the plane tickets themselves? That was the biggest Hail Mary pass I had ever made in my life. Gareth had been going through a difficult situation, and I had almost gone mad watching from the sidelines, helpless to do anything about it. I had known Gareth for over three years, and we had grown close over time, and he had helped me so much with Dad's passing. He was dear to me in a way I was unaccustomed to. We had fantasized about visiting each other, but because of the pandemic and other factors, we could not. Our plight inspired me to write a short story, in which I changed our names and added some magical realism. This will be part of THE SHADOW GALAXY, a new collection of stories and poetry coming out in March 2023.
Gareth's birthday approached, and I realized, hey, there actually WAS something I could do. It felt like a lightning bolt moment. I could go see him. Travel restrictions had opened so that I could visit. And so I got on a Zoom call with Gareth, as we had become accustomed to doing over time, and I bought those tickets, and said, "Happy Birthday, Gareth!"
And Gareth's face lit up from within. I had never seen anything like it, and I laughed in joy. We both grew extremely excited after that, and he started booking things for us to visit and do. That period of time was full of nervous excitement, for what if we met and it didn't go well?
Go Time
Fast forward to the night of my flight. My ride picked me up, chatted with me on my way to the airport, and then I found myself there looking for security lines. Once inside LAX, my friend met me (actually the first time we'd met in person!) and we roamed around the fairly empty (for LAX) terminal, perusing shops. All the while, this friend chatted to me nonstop about various and sundry topics. As the sun dipped, and I stared out at the tarmac, the friend said, "The reason I'm telling you all this is to help you relax." I turned back and said, "I know you are, and I appreciate you."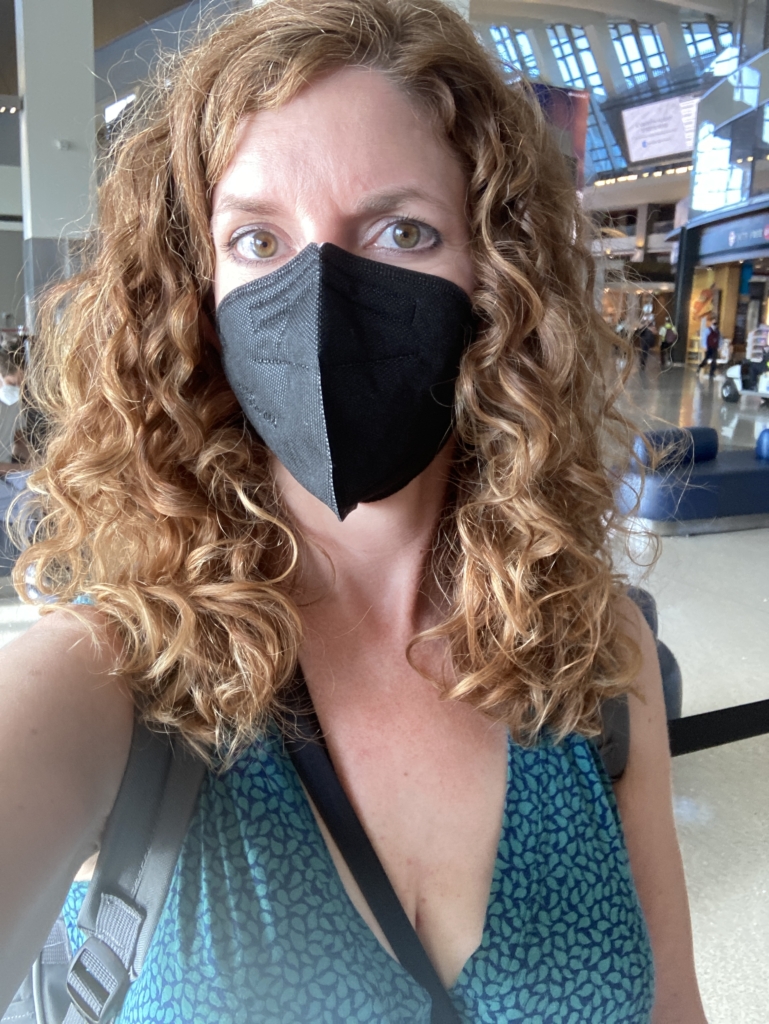 Then it was time to board. I found my seat, grew instantly impressed with Virgin Atlantic's crew and seats and perks and did my best to relax. I watched Los Angeles fall away below me and realized fully at that moment, I had finally done it: I was finally traveling abroad, like my father before me. But my reasons were far different, for I was going on the greatest adventure of all, which is that of the heart.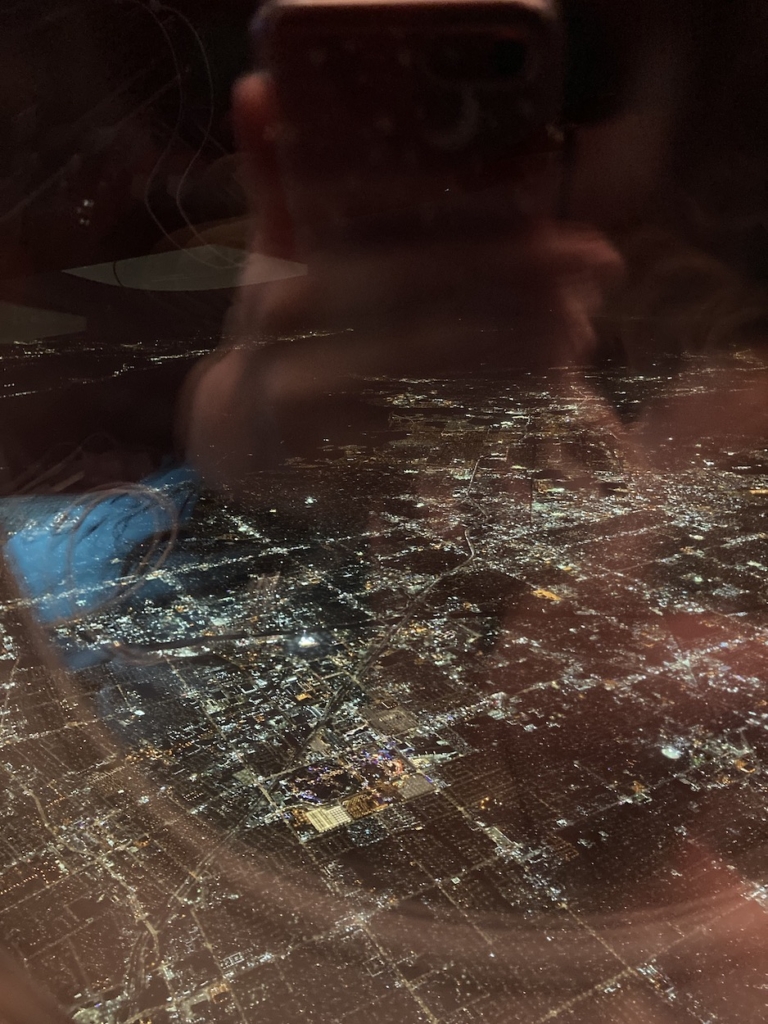 Stay tuned for the next post!