On March 3, 2023, my traditional book debut, The Shadow Galaxy: A Collection of Short Stories and Poetry, published by Trepidatio Publishing, arrived! My book tour began with a terrific book launch at Mysterious Galaxy Books in San Diego, California.
The wonderful Jim Pascoe worked as my conversation partner at my request. Jim is a Renaissance man, incredibly talented, and an author himself. He kept the discussion lively and engaged the audience, both in person and online, fabulously.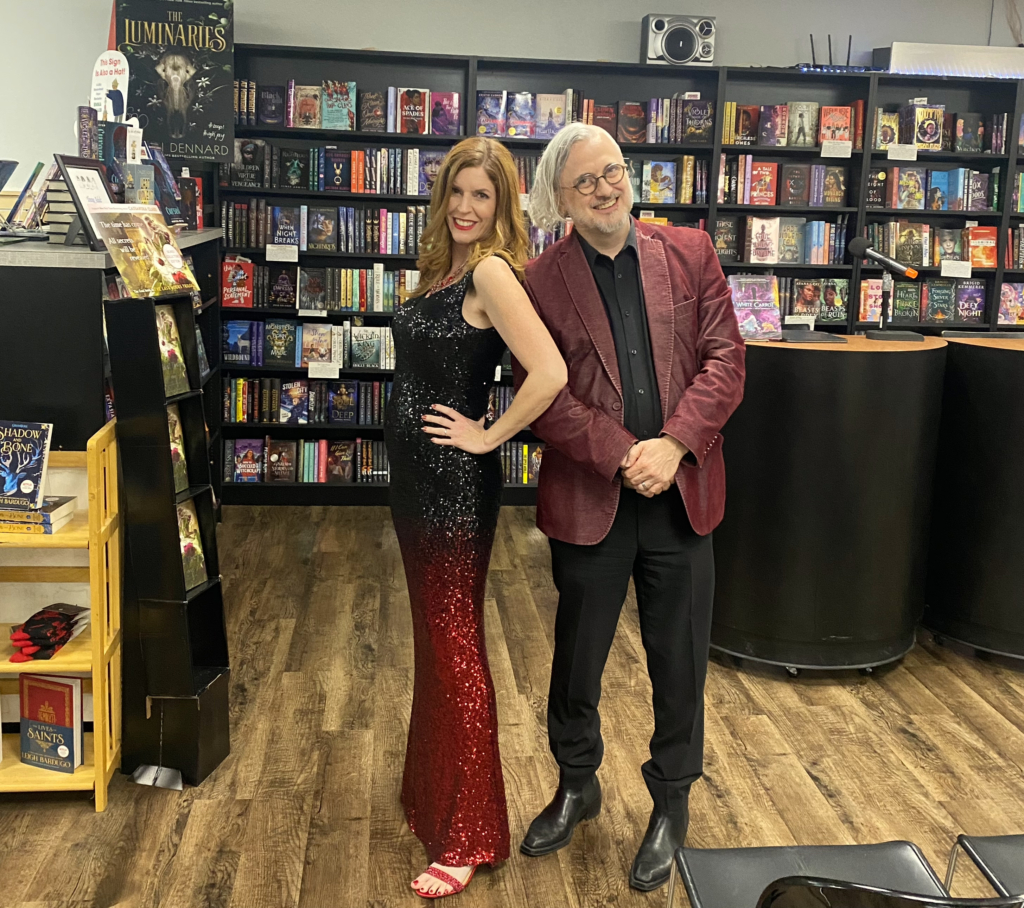 My author husband Gareth L. Powell also supported me for the launch, and we even signed some books together!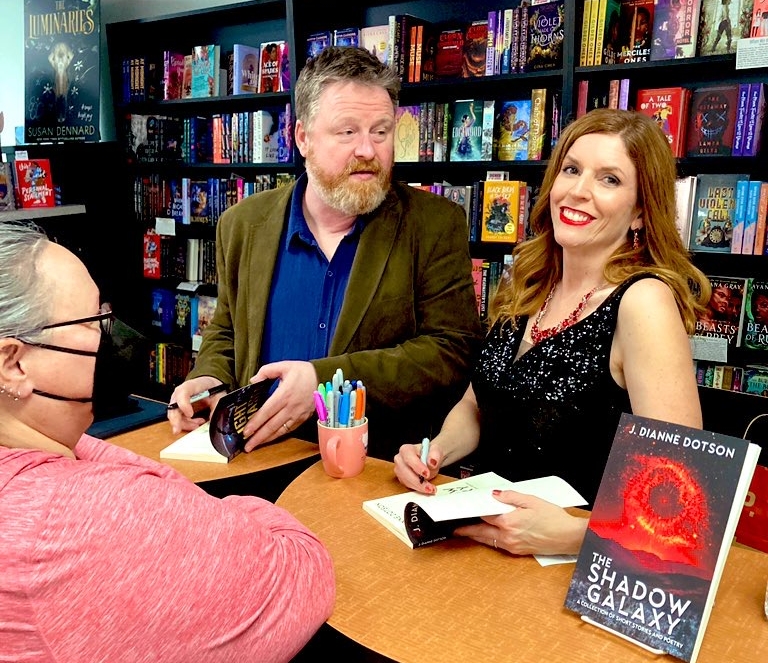 You can see lots more pictures on my Instagram page, from my getting ready to a set of initial photos here, and even more here.
Thank you to Jim Pascoe, the Mysterious Galaxy Bookstore staff, and to all the marvelous attendees both in person and online. The book tour is just beginning, so be sure to check the events section of my homepage for more stops in the West.
If you'd like to buy my book from Mysterious Galaxy, head here to purchase it!