Galla-Deia is a character I invented 34 years ago. I wanted a space opera of my own, and a heroine to match, with outrageous fashions and her own unique story. Galla is an ageless person who looks mostly human but is not; she was born from a geode of diamethyst, fully adult formed, and raised by the android Oni-Odi in his star-city Demetraan.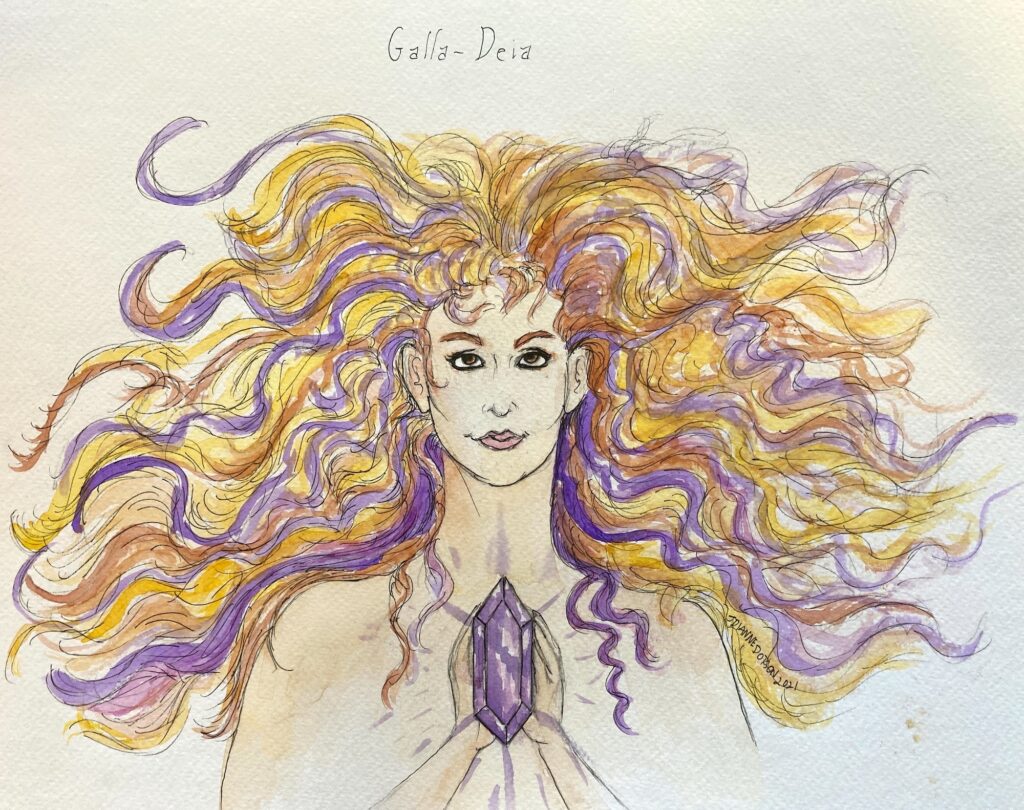 Galla's Hair Reflects Her Soul
One thing that sets Galla apart from humans is her hair. It has a mind of its own, to put it mildly. In fact, Galla's hair behaves of its own accord depending on her mood, and this can be unhelpful when she's trying to hide her feelings. It drifts toward people she likes, it frizzes when she's in a bad mood, it goes flat when she is down, etc.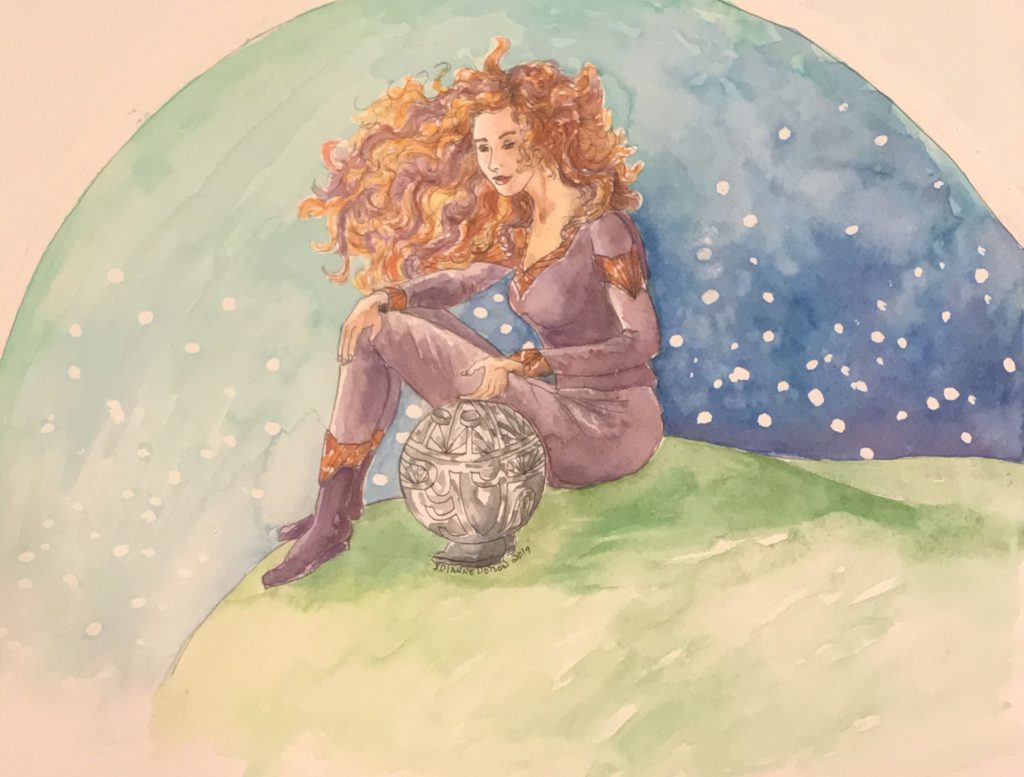 Some people want badly to touch Galla's hair, such as Ariel when she meets Galla in Ephemeris: The Questrison Saga: Book Two®. Note: please don't ever do this to someone in real life! In Accretion: The Questrison Saga® Book Three, Guru notes that Galla's moody hair reminds him of a cockatoo's crest. Which confuses Galla, because she has no idea what a cockatoo is. So Guru shows her, much to her delight.
And as Beetle says, watching a video of her brutal training in Accretion, "Indestructible head material!" when someone tries to cut Galla-Deia's hair and fails. If you have read the end of Accretion, you will realize some important features about Galla's hair. I won't spoil that here.
In many ways, Galla's hair is a reflection of her soul. It reacts to her surroundings, her mood, and those she loves. It has copper, gold, and violet strands, and all the hues in between. The copper matches her copper eyes, and the purple parts match her diamethyst.
Galla-Deia's Hair Over the Years
Over the years, I illustrated Galla as I wrote about her. I started out with her having vivid hair early on, and it sometimes drifted more toward gold or copper over the years, and always looked wild. Here are a series of my illustrations dating from the 1980s onward, to the present day:
Other Illustrators of Galla-Deia
Other artists have also illustrated Galla. You can see the work of Kim Herbst, Emily Pearson, Gustavo Brigante, Christian Herman, Anthony J. Smith, Carter Allen, and Ell Balson. I always stipulated that she have gold, copper, and purple in her hair.
The ultimate reason for these colors, aside from matching her eyes and her stone, is that they, to me, represent the mythological phoenix. Given Galla's agelessness, it seemed a natural choice.
As for whether or not she can be destroyed? To be continued.
Book Four of The Questrison Saga® arrives this Spring! Stay tuned for the cover reveal and preorders…