The man named Forster came from a dream. He walked down a corridor lit with strange lights. His feet sank into the soft floor. He was tired, disheveled, his eyes haunted. Another day, he thought to himself. Forster was not fulfilled; he knew that, somewhere along the way, he had messed something up. He came to Mandira Research Station to start over.
As I got to know this person from my dream, I realized he was part of the greater story of The Questrison Saga. His burgeoning telepathic ability would connect him to the woman Galla-Deia, who looks human but is not. And he made a home on Mandira, though his heart longed ever for elsewhere. The novel Heliopause tells the tale of Forster and those he meets along the way. You can see illustrations of Forster here and here.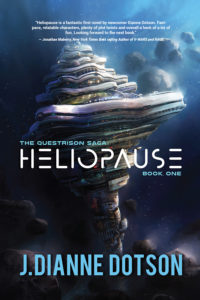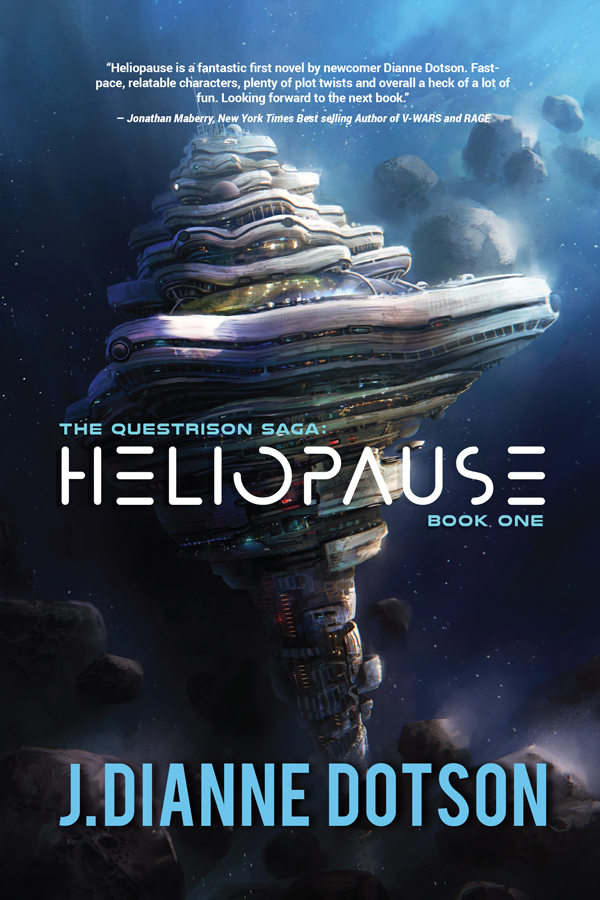 About Mandira Research Station
Mandira Research Station is located at the edge of the solar system, an area known as the heliopause. It is one of several research stations located throughout the outer solar system, to help humanity live sustainably and perform research. Their ultimate goal is that of interstellar travel preparation, in much the same way that our International Space Station readies us for interplanetary travel.
These particular stations were funded primarily by Clegg Badenhorst, a man of incredible wealth and greater ambition. He was known for financing many projects and experiments, some of which drew the disapproval of both government and corporate officials. The stations were "grown" rather than assembled, allowing for inexpensive construction. Badenhorst could then funnel his money into other avenues, such as Project NEEDLE. Badenhorst was apparently killed in an explosion following one of his experiments. That is a tale for another time.
In the case of Mandira Research Station, its original lead investigator was Dr. Vinita Singh. She was allowed to name the station, and so she called it Mandira, after mandir, a kind of Hindu temple. The station is also shaped similarly to a conch shell, which is symbolic in both Hindu and Buddhist beliefs.
A Setting As a Character
While writing Heliopause, it became clear that in many ways, Mandira is itself a character. It grew from one initial design (rounder and more spiky—a bit like an artichoke) to morph into the conch. And its denizens also called it The Conch, much as residents of Key West refer to their island.
So life on the Conch meant isolation, but with enough perks to keep its human residents comfortable. There is a large conservatory, which offers respite in the form of gardens; those also serve as a living food source for the station.
Mandira rotates to provide gravity. The soft floors, so disliked by Forster, provide resistance, yielding another power source for the station as its residents walk.
The Layout of Mandira
The layout of the station reveals the uppermost and narrowest section as Top Deck, where the bulk of sensitive laboratory research occurs. This is also where upper management resides.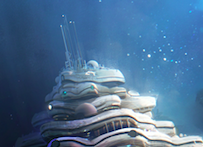 Mid Deck is the largest portion of Mandira, bulging out in the center to taper up to Top Deck. On Mid Deck, the observation room, called the Dome Car (after dome cars in passenger trains), gives residents a place to relax. They can look out at the stars, lounge, and take a break. There are also mess halls and a bar elsewhere on Mid Deck.

Mid Deck hosts a mix of researchers and regular crew who aid them. The Conservatory jobs are coveted, although a number of people multi-task. One example is Guru, who is both a botanist and a bartender. Mid Deck is where Forster and his team live and work. There are also a few docking bays on Mid Deck.
Bottom Deck extends below Mid Deck. Most of the docks on Mandira line the pole of Bottom Deck. This is where an assortment of bots, drones, and younger adult human workers reside and maintain the station.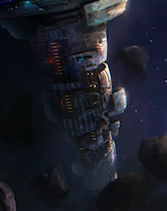 There is a bit of a caste system to Mandira, with the researchers in Top Deck, their assistants in Mid Deck, and the more blue-collar young folks on Bottom Deck.
Members of upper management are referred to as "Top Deck" by the rest of the station.
Designing Mandira
Designing the station meant capturing all these elements and making them look believable. I made a very rough sketch to give to Dutch artist Leon Tukker.
Here is my original concept sketch: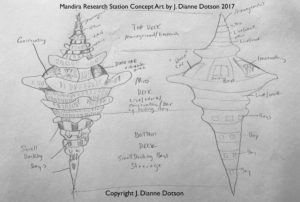 Here, Tukker is modeling the station. You can see different angles.
The final, glorious Mandira Research Station: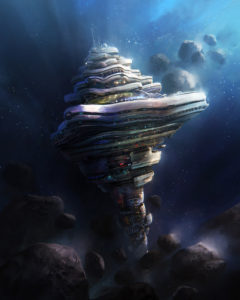 The final cover of Heliopause: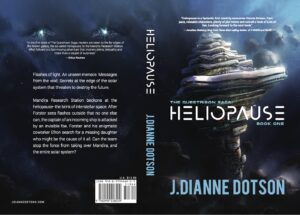 I hope you've enjoyed getting to know Mandira. You can read more about Heliopause on its book page.
Image Credit: Final Mandira Research Station art by Leon Tukker Copyright 2018. From Heliopause: The Questrison Saga: Book One by J. Dianne Dotson Copyright 2018.