Hi all, my goodness me.
Two cover reveals in one week!! (THE SHADOW GALAXY reveal happens this Friday!) I was not expecting this one.
And what an ABSOLUTELY gorgeous cover it is.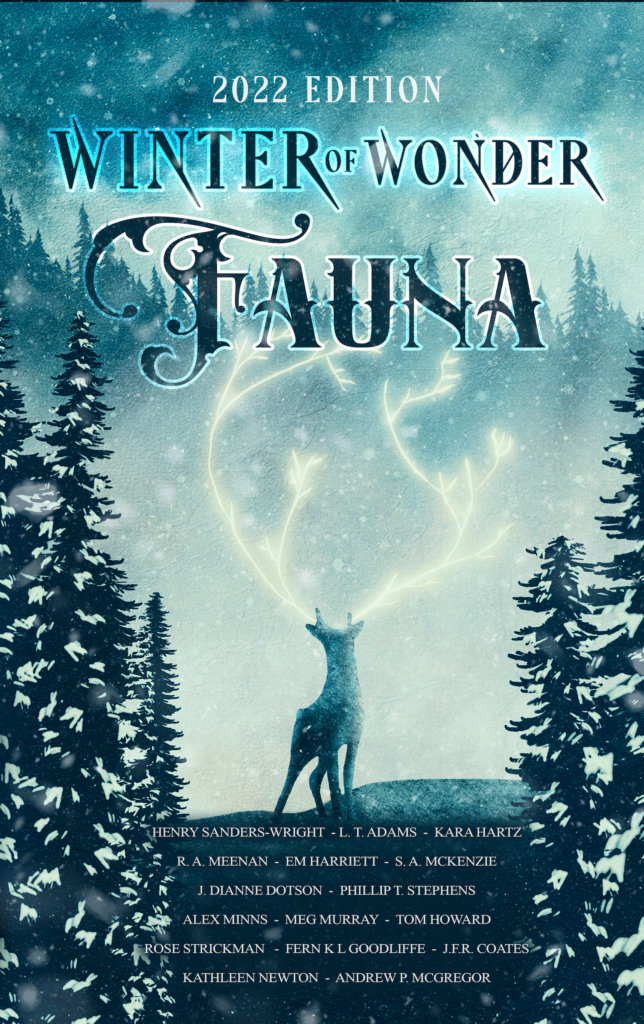 Details:
Winter of Wonder: Fauna anthology from Cloaked Press, featuring several authors' tales and "In the Wood of Frost and Shadow" by me. My story is a winter Yuletide fairy tale, as well as an homage to Astrid Lindgren's Tomten books. It takes place on the Winter Solstice in the far north, and is akin to European folktales, featuring a tomte and several talking animals, as well as a new winter being I invented.
The Ebook is in preorder until the official launch date of 12/21/2022, out from Cloaked Press.
US https://www.amazon.com/dp/B0BLGX5YHT
UK https://www.amazon.co.uk/dp/B0BLGX5YHT
Canada https://www.amazon.ca/dp/B0BLGX5YHT
Australia https://www.amazon.com.au/dp/B0BLGX5YHT
The paperbacks will be available for sale on the date of, if not sooner (I can update when I get that info), and also those are going to be available from all sellers, not just Amazon!
I'm so thrilled to be part of this, AND my story in it actually has a scene very similar to this with a Yule stag.
Now back to writing about dragons (my first epic fantasy novel is due to my agent this week) while gazing at this phenomenal cover for Winter of Wonder: Fauna.