It's tough to be a normal teen on an exotic planet. But that's Dek Huntren: a fourteen-year-old flung into the galaxy's drama.
Dek grew up on a cuybaaf (grain) farm in southwestern Orboaanya on the planet Quopeia. His foster parents, Cuz and Meeya Huntren, adopted him and Galla-Deia helped to raise him.
Eventually, Galla chaperoned Dek to the capital city of Allurulla to begin high school. He was excited to start life anew in a city far from his farm home. He did not anticipate what else might be in the bargain.
As the last safe place in the galaxy, Quopeia had been Dek's only home, and he had been content to go to school and figure out life along a normal track. Fate intervened, sending his foster sister Galla toward her own destiny, and giving him a new one. As Gindoo's newest pupil, Dek now must learn how to help a wizard and get his homework done on time.
It's a tough situation, but Dek is not the only teen to rise to the occasion. The only limits to Dek are his weakness for good food and his anxiety that Gindoo might turn him into an animal if he misbehaves.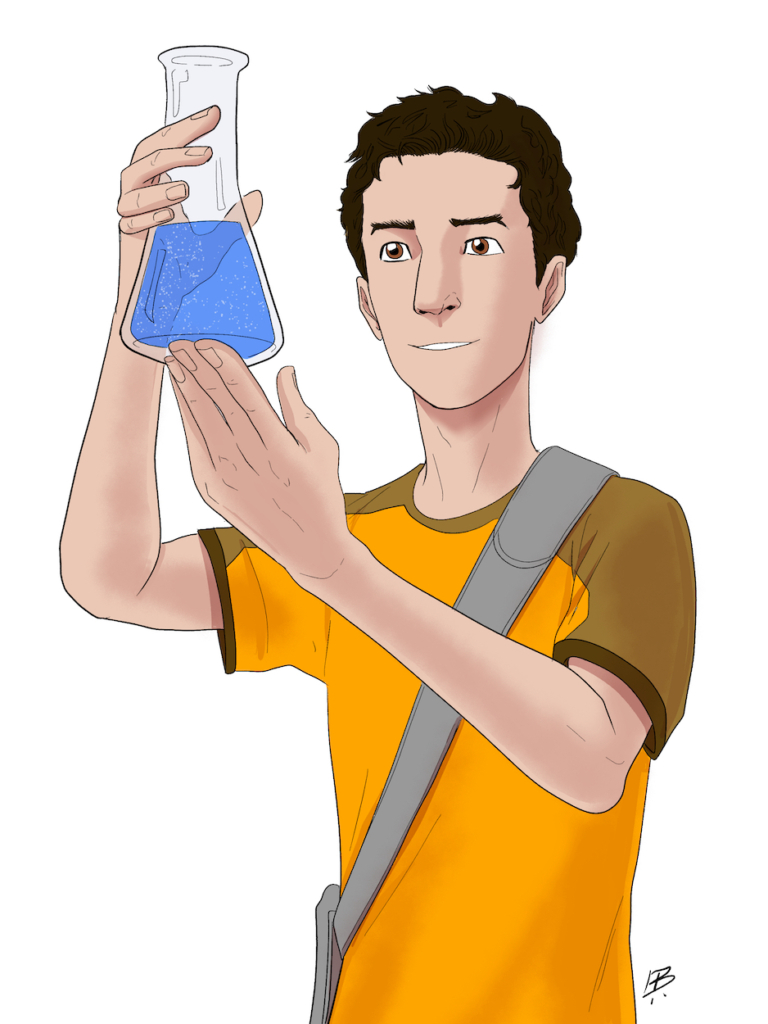 Dek is shown here with a school bag and a flask containing the infamous Stroffy liqueur. Gindoo is one of only two makers of this spirit in the entire galaxy. Don't drop that flask, Dek!
Thank you to Elliot Balson for the wonderful illustration of Dek. You can see more of Balson's art on his website.
Follow Dek's adventures with the vast cast of Luminiferous: The Questrison Saga: Book Four!