In Accretion: The Questrison Saga®: Book Three, mage governor Aeriod reveals to Kein and Rez that he shared a past marriage with someone. Kein and Rez grew instantly intrigued, but there was no time for Aeriod to get into his past. And no desire, either.
In Luminiferous: The Questrison Saga®: Book Four, a new character appears on the scene. Her name is T'Lexxa, and like Aeriod, she is a Raexian.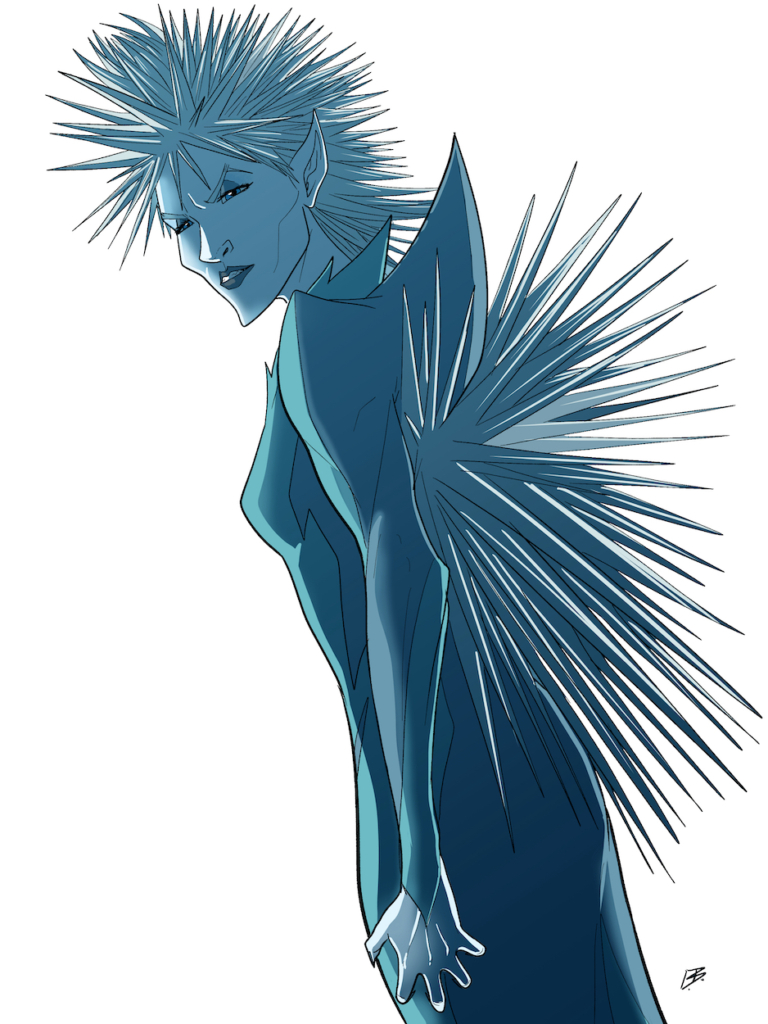 Raexian females display different hues (and sharper teeth!) and are also larger than Raexian males. T'Lexxa is no exception. Aeriod, being already taller than humans, seems small to the highly condescending T'Lexxa in more than one way.
She is what you might call an "ice queen," and for her, she would find that an amusing compliment. T'Lexxa owns numerous planetary systems throughout the galaxy. As part of their divorce, Aeriod is granted some of them as governor. T'Lexxa did not give those freely, but as their marriage dissolved, she had other challenges happening in the background.
T'Lexxa is more closely related to the events to The Questrison Saga® than even Aeriod understood. The ramifications of her involvement, or lack thereof, doomed many. Her cold negligence stands between her past and her future, and she must make a choice that could affect the entire galaxy.
Artist Elliot Balson captures the savage, cold beauty of T'Lexxa as she looks disdainfully down upon the rest of the galaxy. Find more of Elliot's work on his website.
Read more about T'Lexxa in the final installment of the series, Luminiferous: The Questrison Saga®: Book Four.