The initial Art for Heliopause draws to a close and I am moving toward Art of The Questrison Saga. You can see all the current art on my website. For this final Heliopause art, William Salas returns to illustrate Ariel Brant.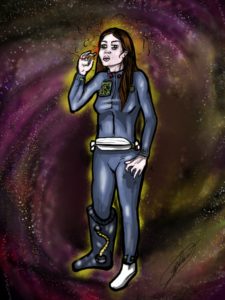 Ariel was a telepath who entered an experimental program called Project NEEDLE. After the death of the project leader, no one could locate the whereabouts of its participants. After twenty years, they were categorized as missing and presumed dead.
Ariel's mother, Meredith, never gave up hope. She believed her daughter must still be alive, somewhere out in the void.
When Mandira Research Station fell under attack by a strange entity, Meredith's coworker Efron suspected that Ariel was somehow connected.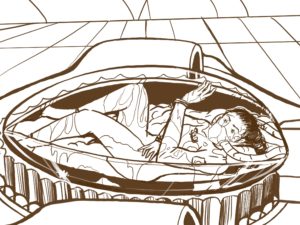 William Salas once again adeptly captures the emotion of the story. Thank you, Will!
Image Credit: Ariel Brant from Heliopause: The Questrison Saga: Book One by J. Dianne Dotson; Art by William Salas Copyright 2019.